Teacher Training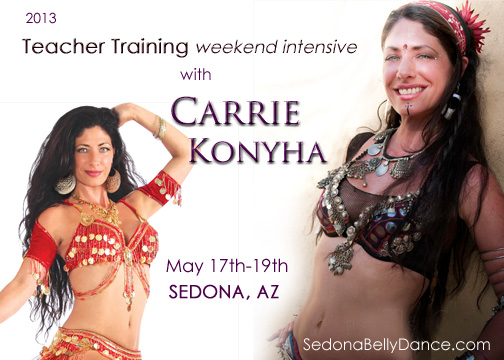 Fri 5/17 4pm-8pm
Day 1 focuses on how to teaching isolations, how to structure class layout, weekly lesson plans & a full beginners bellydance course + safe warm ups & cool downs, teaching methods that will enable students to develop a solid foundation & covers important keys to bringing out the fullest potential in your students.
Sat 5/18, 10am-4pm (1 hr lunch break)
Day 2 advances into understanding various learning types & using various teaching strategies, student observation & offering corrections in posture and technique, anatomy for bellydancers, designing course curriculums for inter & advanced learning, creating play lists for classes, musicality & strategies for creating dance combinations/ choreography.
Sun 5/17 10am-4pm (1hr lunch break)
Day 3 is all about professionalism & ethics, marketing & show production.
Location: Sedona Pilates Studio 1350 West Highway 89A suite 24
Where to stay? I recommend staying at Sugarl Loaf Lodge They have great room rates,  pet friendly, wi-fi, walking distance to studio + food, shopping and more.
Pre-registration discount price is $295  (or $350 at the door)
*no refunds*. please register responsibly!