All Classes at  Sat Nam Spirit Center of Sedona 2050 Yavapai DR Suite 3A, Sedona AZ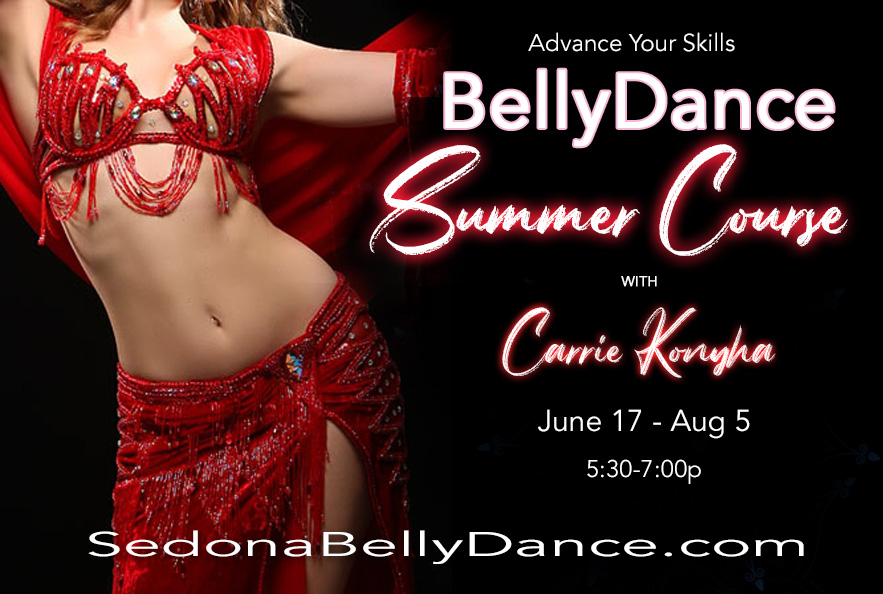 Lotus Schools exclusive "Advance Your Dance" Summer course
starts this Monday, June 17th.
This is exclusive an exclusive specialty course offers professionally focused training in technique, artistry, musicality and performance preparation. This course covers everything a dancer needs to create polished performances of th

eir own. Open to dancers at solid intermediate skill levels and higher. Enrollment is by pre-approval only. Remember that for this Monday only, class starts at 6:15p. All of the remaining classes in the course starts promptly at 5:30p and run thru 7p. See you at Sat Nam Spirit Center of Sedona (formerly Lotus Studio) 2050 Yavapai Dr (shares parking lot w Oak Creek Brewery). Please note that the entrance is now thru suite B rather than suite A. Dancers attending the full 1.5hrs should bring their veil and zills to every class. 
Stay tuned for Fall Courses beginning this September
Sat Nam Spirit Center of Sedona  2050 Yavapai DR. , Suite 3A. Sedona
(Shares parking w Brewery in W. Sedona)