Instructional DVD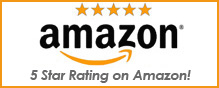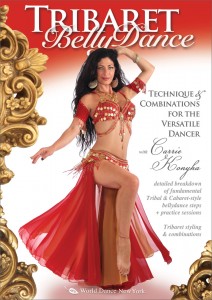 Tribaret Bellydance ~
Techniques & Combos for the versitle dancer
Instructional DVD
Discover a versatile, sophisticated style where Cabaret bellydance meets Tribal bellydance improvisation in this open-level instruction and practice program created by Carrie Konyha.
In 'Tribaret Bellydance' Carrie Konyha blends Orientale and Folkloric bellydance stylings with Tribal improvisation to create graceful & dazzling dance combinations that merge the glamor of Cabaret bellydance with the earthy, soulful vibe of Tribal dance. Carrie integrates fluid and percussive bellydance movements with travel steps, turns, level changes, shimmies, and sophisticated layering.
All of the dance combinations in this program can be used  both with cues provided for tribal/tribal fusion group improvisational performances, or without the cues for solo cabaret /cabaret fusion performances.
In addition to combinations, the program includes a warmup, movement isolation drills, and step-by-step breakdown and practice flows. Join Carrie Konyha to discover the alluring artistry of Tribaret! Running Time 140 minutes – see promotional video trailer below!
Purchase on Amazon.com
---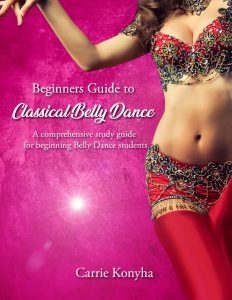 Beginner's Guide to Classical Bellydance
By Carrie Konyha 
This 28 page downloadable PDF study guide is an overview of the course syllabus and movement repertoire presented in Carrie Konyha's Level 1 beginners classical Belly Dance technique course. Studying this guide in addition to attending weekly classes supports students in gaining a solid foundation and proficiency in the fundamentals of classical bellydance, preparing them for entrance into higher levels of bellydance training.
Originally created as a study guide for level 1 beginners certification testing offered at Carries 'Lotus School of Bellydance' in Sedona, AZ, we have found that beginning level students across the nation have benefitted from this study guide as a companion to technique classes.